Our Instructors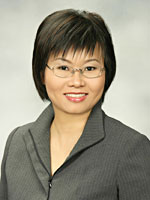 Lily Kong
Lily Kong is Country Director of Silva Method Malaysia and Health Essentials Asia Sdn. Bhd. She is a Certified Silva Method Instructor, licensed under Silva International, Inc. USA since 1996. She is honored to be given the privilege to be trained under Jose Silva, the founder of the world recognized Silva Mind Method programs.
Lily is also a practicing Clinical Hypnotherapist. She interfaces with people from all walks of life and ages. She had successfully facilitated the restoration of clients clinical conditions.
Many of the success stories of clients with dysfunctional habits, anxiety, stress-related illnesses, pain management and personal development issues are testimonies to the clinic.
Since 1990, her work and experience in the field of brain-mind sciences had garnered her recognition from her peers. She has been guest speakers at many national and international conferences and business forums. She was a guest speaker at the World Conference organized by IFTDO (International Federation of Training Development Organizations) in 1997.
Clients consulted and trained by Lily range from senior directors, managers, business owners, working professionals, undergraduates and students. Amongst the list of satisfied clients are BenQ, OTEC, Vibracon, eLOCK, Khind Industries Bhd, Universiti Malaysia Sabah, ESSO, Victory Team, Natural Marketing, Aident Corporation Sdn. Bhd., Robert Bosch (SEA) Ltd.
Lily Kong has authored numerous audio books; "Empowering Dreams to Reality", "Creating Health & Healing" and "Breathe".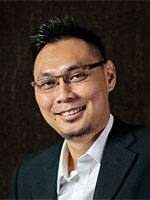 Kaygarn Tan
Kaygarn Tan holds a degree in Bachelor of Biomedical Science (Hons) and a Masters in Pharmacy. Ever since young, he was fascinated with how the mind works and he reads about the subject widely.
He was introduced to the Silva Mind Method ago by a friend who gifted him with the book The Silva Mind Control Method by Jose Silva; and thereafter he attended the Basic Lecture Series, which further helped him in understanding the Silva Mind Method's technique and how to apply them.
He has been practicing the Silva Mind Method since 2002 and the knowledge and techniques that he learnt in the Silva Mind Method program has given him the wherewithal to achieve the many goals that he sets in life.
Most significantly, he has applied the knowledge and techniques in what he does best; which is property investment, where he had successfully built a sizeable property portfolio with consistent monthly cash flow.
Kaygarn Tan is now a Silva Method Instructor and Human Resource Development Fund (HRDF) Certified Trainer. His mission in life is to be able to reach out to more people and to share the simple yet powerful Silva Mind Method's knowledge and technique. He strongly believes that each and every individual has potential and is able to achieve anything that he or she desires in life; and with the Silva Mind Method, they will be greatly empowered to do so.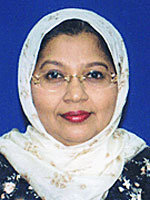 Hasena Wahab
Hasena Wahab is an accountant by training with an MBA in Finance from the University of Leceister.
She has a keen interest and passion for mind sciences which started when she attended the Silva Mind Basic Programme in 1978 while still a teenager. This programme propelled her to explore, learn and study various other mind science and healing methods including Crystal Healing, Sufi Healing, Reiki Healing, Silva Healing and Ultra Mind ESP. She is experienced facilitator for the Silva's Basic Silva Mind Method Programmes.
Her deep interest in this field of mind sciences allowed her to continue her learning to become a Certified Clinical Master Hypnotherapist.
Hasena Wahab is a member of the National Guild of Hynotherapists and a member of International Association of Counselors and Therapists of America.
She has also had experience in conducting various public and in-house seminars upon request of companies since 1999. A firm advocator of the science of natural healing, she firmly believes that "You already have all the answers within you, if only trust yourself."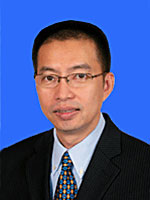 Chua Swee Hock
Chua Swee Hock is a Regional General Manager of a Belgium based Multinational Corporation in Malaysia. He holds an MBA from Charles Sturt University Australia. The complete professional who is required to travel extensively to develop company presence within the Asia Pacific Region; including set up overseas offices.
He has been practicing Silva Mind Method since 1981, and the knowledge and techniques that he learnt in the Silva Mind Method program gave him the power to overcome many obstacles in his corporate career especially when he was posted overseas in Africa and Greater China for more than 10 years where he was working in a complex, unpredictable and non-regularized business environment.
He is now a Certified Silva Method Instructor. His objective is to share this simple and yet powerful knowledge and techniques to all Malaysian.
Chua Swee Hock is a strong believer of the "5F Theory" in which a happy and complete life can only be based on the five major elements of "Family, Finances, Friend, Fitness and Faith" being in harmony. He enjoys Mother Nature wherever and whenever possible, hiking, family picnics, swimming and extensive reading.
He is the Vice President of the CSU MBA Alumni Association Malaysia, and is a member of the Klang Chinese Chamber of Commerce and Industry SME & HR Committee.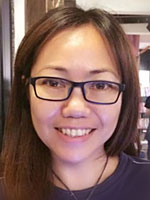 心理咨询师 / 萨提亚家庭系统治疗师。
主修心理系, 复修加拿大萨提亚家庭系统转化治疗文凭与高级文凭。
西华潜意识脑能开发中文组讲师。
美国NGH认证催眠师。
艺术治疗师。
解梦师。
陈佩芬是一位资深的心理咨询师,拥有十五年辅导经验以及擅长处理婚姻,亲子,个人成长与情绪管理。 公元2000年, 她开始投入钻研心智与脑能开发(潜意识的功能与应用@心想事成)。 十八年的热衷钻研使她累积了无数的体验,见证了无数的奇迹。
她精湛的学习与体验获得西华潜意识脑能公司总栽赏识,邀请担任西华潜意识脑能中文组讲师。 热血的她义不容辞担起推广西华潜意识脑能课程的任务,尽其所能去触及更多有梦想的人们, 来帮助他们完成梦想。 她的理念是:"帮助人们创造美丽的人生,让这世界变成一个美好的世界"。
她热忱公益与教育,活跃于多个社团和非政府组织。她也常受邀于企业与学校,提供员工和学生培训。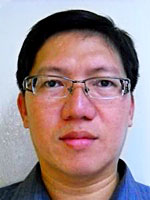 李振龙讲师, 拥有十年教导西华课程的教学经验,他是目前少数以中文教学的西华资深讲师。
李讲师在大学主修社会系,[台湾国立政治大學],学生时代便热衷于社会心理学及宗教心灵领域的研究。
十年前他受到西华方法公司老板的邀请,担任西华方法的中文讲师, 他深深被西华方法的课程 吸引并且义不容辞的负起推广西华方法给文世界的重任。
李讲师认为西华方法的课程內容以现在科学的方法来讲述人类心灵层次的学說, 非常符合当今教育层 度越来越高的社会。
他认为西华方法课程中所教授的一系列的技术即简单又实用。
他说,在课程中, 将学员的脑波有效的带进被动冥想方式, 可以让现在忙碌的人有效的在生理调整中而受益。
之后再经由主动式的冥想进入自己设定的人生目标, 学员可以自己在脑电波进入缓慢中修改自己脑中的经神 回路, 达到个人从最根本的潜意识中改变自己, 让自己开发出各人的直觉力和创造力,以便用以决不同人生 阶段所面对的各种挑战。
这是西华方法最为吸引人的地方。
李振龙讲师曾受邀到各宗教社团及非政府组织讲说大脑及心灵开发的课题, 此外也曾受邀到大马中文电台 为听众解梦及心理分析,深受大众欢迎。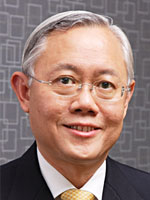 Ng Swee Weng
Swee Weng has been a Silva Graduate for more than 30 years and learned from various Silva instructors including that late Dr Jose Silva. The practice of the Silva Method techniques has been a mainstay of his life since.
Swee Weng is a Chartered Accountant by profession and has contributed actively to the accountancy profession. He has more than 35 years experience in public accounting and consulting in Malaysia and United States of America.
He served as a member of various working groups set up by Malaysian Accounting Standards Board (MASB) to carry out the review of new standards issued by the International Accounting Standards Board (IASB). He was a committee member of the Malaysian Institute of Accountants (Penang Branch) and chairman of its Continuing Professional Education Sub Committee, and has organized various conferences, forums, seminars and evening talks on accounting and management subjects for accountants and accounting students.
His long and illustrious career had begun very humbly. It is now his fervent wish and dream to share his wealth of knowledge and experience.