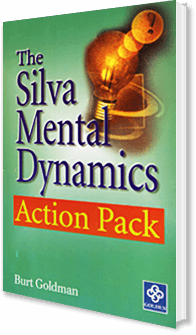 The Silva Mental Dynamics Action Pack
Selling Price
MYR 43
Overview
Are you happy? Do you know how to control negative emotions? Do you want to develop good interpersonal relationships and find your soul partner? Do you know the secrets of being successful in your career? Find out the answers from this book. You life could be better!
The graduates of The Silva Method are more secure in their beliefs, have more self awareness and glide easily through life. This book teaches the readers how to achieve and maintain such a life through a positive thinking philosophy.
The Silva Mental Dynamics Action Pack covers additional problem solving techniques to help you understand how you are affected by outer influence in your life. You will find within these pages ideas and techniques on how to control your mind and free yourself from the negative influence of others. Here in this book you will learn to exercise direction over your health, fortune, relationship, mental well-being and all other aspects of your life.
Product Details
| | |
| --- | --- |
| ISBN | 983-72-0502-4 |
| Format | Paperback |
| Author | Burt Goldman |
| Dimensions | 9.0 (h) x 6.0 (w) x 0.55 (d) inches |
| Pages | 204 |
| Weight | 350 grammes |
Contents
Part 1 : Golden Images
• Chapter 1 : First stage meditation
• Chapter 2 : That thing called love
• Chapter 3 : Five rules of happiness
• Chapter 4 : The seven mighty principles
• Chapter 5 : Golden images
Part 2 : Your Mental Process
• Chapter 6 : Stress
• Chapter 7 : Fear - Faith - Courage
• Chapter 8 : Guilt and self forgiveness
• Chapter 9 : Anger
• Chapter 10 : Self esteem
Part 3 : Programming: Past, Present, Future
• Chapter 11 : Past programming and re-programming
• Chapter 12 : Programming goals
• Chapter 13 : Past self - Future self
Part 4 : Empowerment
• Chapter 14 : Desire - Belief - Expectation
• Chapter 15 : Power words
• Chapter 16 : Weight control
• Chapter 17 : Assertiveness and unvictimization
• Chapter 18 : Motivation and Procrastination
• Chapter 19 : Enhancing sensual desire
Part 5 : Improving Relationships
• Chapter 20 : Relationship awareness
• Chapter 21 : Solving family squabbles
• Chapter 22 : Dealing with negative people
• Chapter 23 : Setting and achieving goals
Part 6 : Work and Business
• Chapter 24 : Communication
• Chapter 25 : A mini-course in business success
• Chapter 26 : Personal business success
Part 7 : Change
• Chapter 27 : The challenge of change