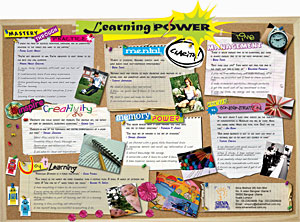 Learning Power Affirmation
Selling Price
MYR 5.00
Overview
Affirmations are very powerful tools to bring about positive change in your life. These short and powerful statements create your life experience at every moment.
Affirmations remove old negative beliefs that have been sabotaging you again and again.
Use the Learning Power Affirmation to reprogram your thought patterns and increase your learning power. Allow these affirmations to change the way you think and feel about your ability to learn, concentrate, remember and attain mental clarity.
Let these Affirmations work for you at ALL and MANY levels - both the conscious and sub-conscious levels.
Product Details
| | |
| --- | --- |
| Product Dimensions | 28.30 (width) x 19.70 (height) inches |
| Weight | 200 grammes |